Early Years Foundation Stage at Stafford Leys Primary School
We can't wait to welcome our new children for September 2021 into school! You can find lots of information about our school on our website and we will be sending more information to you via email in the next couple of weeks. If you have any questions or would like to speak to a member of the EYFS team, you can email us at eyfs@staffordleys.bepschools.org
VIRTUAL TOUR OF OUR EYFS BASE
We would like to take this opportunity to welcome you to the EYFS base at Stafford Leys Primary School.
Take a look at the video below where you will be able to see a virtual tour of our base.​
STAFFORD LEYS' INTRODUCTION TO EYFS
Just look at some of the fun things we have been doing since the children started in September.
When you child arrives home after a day in EYFS, they will be tired, hungry and bursting with news. Try to find time to sit and talk with them about their day. Look at the work they have brought home, talk about it and find somewhere safe to keep it for a short time.
Listen to a story with your new EYFS teacher!
STARTING SCHOOL – USEFUL TIPS
Click on the image below to download your own copy – some suggestions of things to help you prepare your child for starting school.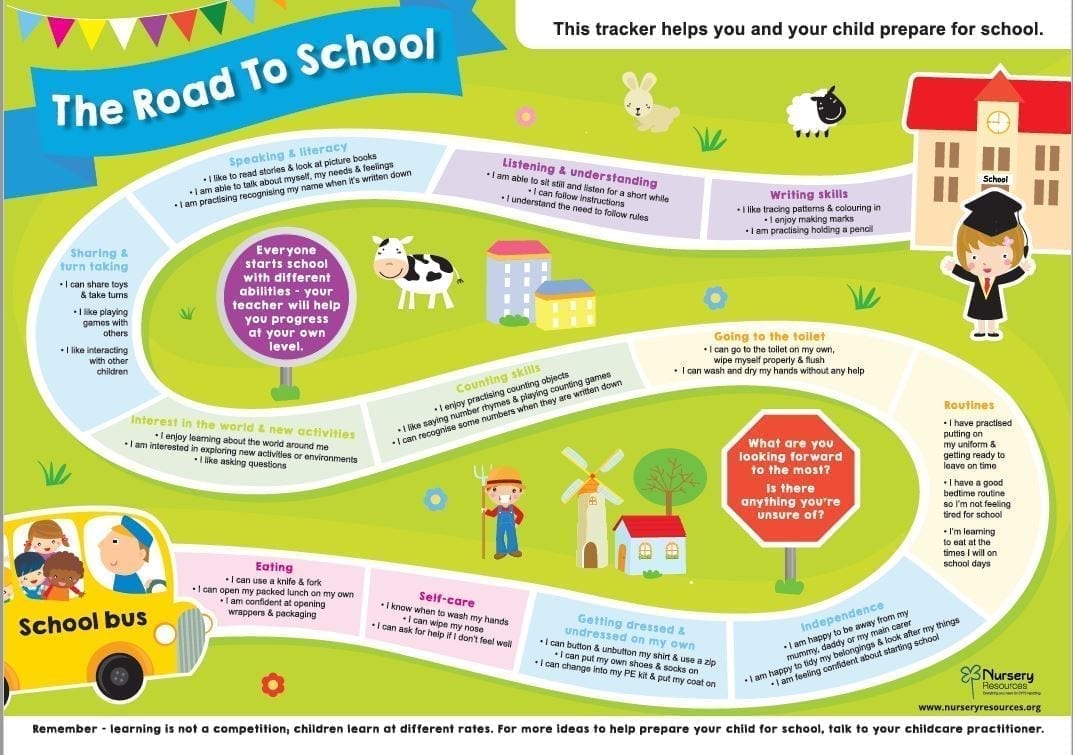 School Nurse Services
Each year our Healthy Together 0-19 public health nursing service provides schools with information for parents of the new Reception intake.
Parent and Friends Association
Our PFA organise amazing events throughout the school year to bring the community together and to raise money for the school.
Take a look at this letter to find out more.
You could also look at the PFA section of the school website. Click here for more information.
We would like to share with you some photographs of our fantastic outside area in EYFS.
Take a look at just some of the fab things that we do in our
EYFS base.